3rd Annual Spring Biosciences Lunch - Diffusion's Story: How to Create a $100MM Biopharma Company in Central VA with David Kalergis, CEO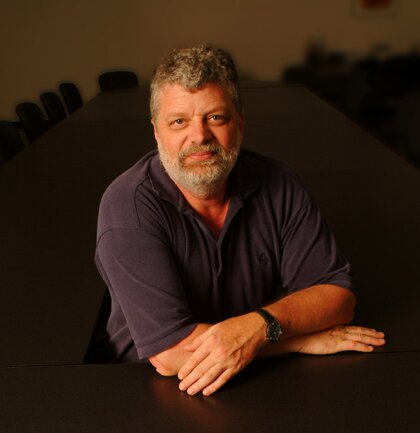 We are delighted to announce that Indoor Biotechnologies will host the 3rd Annual Spring Biosciences Luncheon on Wednesday May 3. David Kalergis, CEO of Diffusion Pharmaceuticals will be this year's special guest.
In 2001, David founded Diffusion Pharmaceuticals and successfully coordinated clinical trials of Diffusion's lead drug, trans sodium crocetinate (TSC), for treatment of brain tumors. Watch video about how this drug saved Steve Clark's life at www.diffusionpharma.com. Diffusion has multiple patents on TSC for cancer, stroke, Alzheimer's, renal failure and lung injury. The company is publicly traded on NASDAQ (ticker symbol "DFFN") and was valued at $150MM earlier this year.
Diffusion's Story is about strategy, leveraging capital, keeping investors happy, getting the science right and overcoming the challenges of bringing modern medicines to market. Local investor capital, a cool $25MM, raised here in Charlottesville, was key to Diffusion's success.
At the luncheon, there will be a TV style interactive discussion about 'Diffusion's Story" and more.
David, a UVA graduate and Darden alum, is a renaissance man, with interests in the arts, dance and music. David has published several short stories and his first novel, "It's not about Sex", which explores hubris and 'real truth', was published in 2013.
The luncheon is a fund-raiser for CvilleBioHub, which is co-hosting the event with Indoor Biotechnologies. All proceeds will be donated to CvilleBioHub to promote the local biosciences community (www.cvillebiohub.org). Please chip in and support the cause!
The luncheon will be hosted in the Silk Mill Salon, Indoor Biotechnologies conference space at 700 Harris Street, and will be catered by our friends at Harvest Moon!
Finally, special thanks to our sponsors for the luncheon: Lumacyte, SMBW Architects, NYCOM, The Bridge Ltd. and SageBUILD Consulting.
Contact Taylor Cope for further information and special requests.
We look forward to seeing you!